fast forward
A major challenge with an MVP website is that it should go live quickly, rather than waiting for everyone involved to make a decision on the "perfect final website".  You need to turn this challenge into an advantage, focusing on the most important jobs that can be done in the easiest and cheapest way possible.
simple
An MVP website should go live with minimal features and content to start converting users to what you want to do and start building an audience.  You should consider how to separate ideal and complete services from minimum functional requirements.  Once launched, you will have the opportunity to add more features and sections at a time with proper testing.
What should an MVP website contain?
Sometimes an MVP website might be a landing page with a contact form or other type of conversion options.
For example, if you're planning a conference and want to start selling tickets, you don't need a full event schedule.  For events, it's common to start the Netherlands Mobile Number page by simply announcing the date and location and adding a ticketing feature.  The closest spectators who are genuinely interested in the event need no more and will spread the word with the lowest "early bird" price.  After that, you'll continue adding details such as speaker profiles, meetups and meetups, media partners section, and more .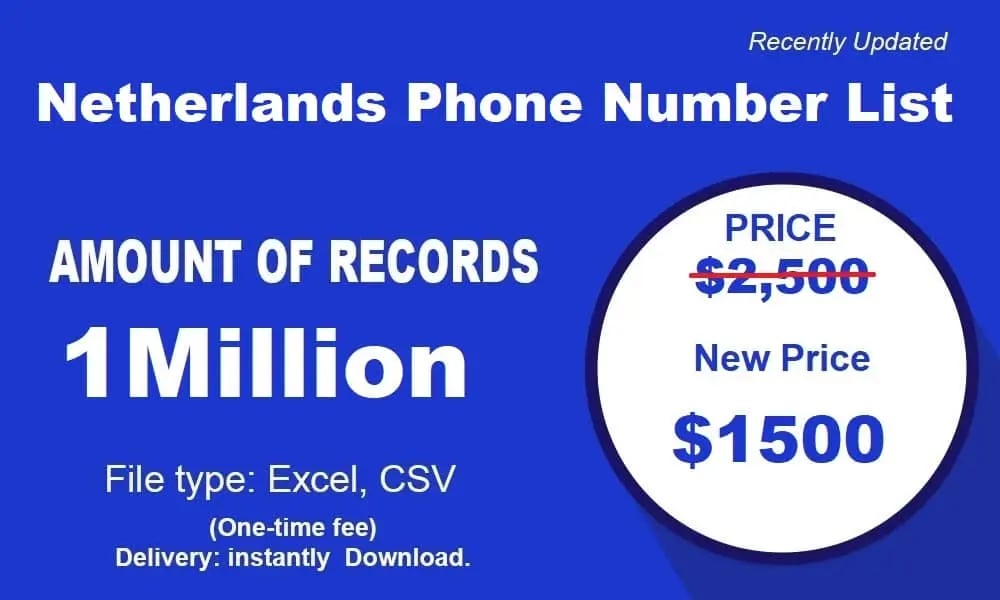 In other cases, a small catalog of products for sale would be a great start.
Companies planning to launch an e-commerce platform should consider. Starting with a simple catalog MVP website with basic merchandise categories and leave it to add all detailed products later.
An MVP website may also contain multiple contact forms, since the plan is to provide solutions for multiple target groups.
For example, Help Reporters Today (HARO) is known as a large. Online platform for journalists to get feedback from the public.  But the first version of the HARO website back in 2008 was as simple as a message, designed to generate mailing lists.  In In 2010, the site was already targeting two main groups: journalists and sources.